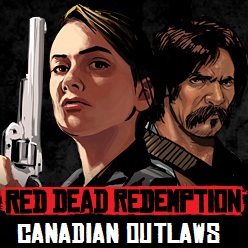 Canadian Outlaws is a Red Dead Redemption posse.
About the posse
We are a group or Canadian People in a posse for Red Dead Redemption. We are also making a Red Dead Redemption machinima and if you want to help add skillest on XBL (Xbox Live)
Joining the posse
If you want to join the posse, add skillest or LtGt72 on Xbox Live and we will see if you are fit enough to be a true Canadian Outlaw.
Leaders
Members
skillest
LtGt72
Jabjoke
SGT HOB0
RiskyKing Dude
Non-Canadian Members
DEAF ROB0T (England)
v MaStErPiEcE x (Scotland)
External links