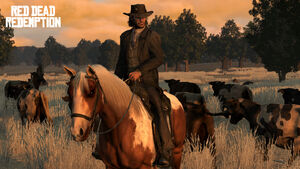 Cattle Rustlers is a Red Dead Redemption posse.
About the posse
We are new, we are bad guys that rustle cattle basically. Join us today. We are a PSN clan.
Joining the posse
Add dawson1272000.
Members
-dawson1272000 -epicsoldier25
Leaders
dawson1272000
epicsoldier25
Other members
Member 1
Member 2
Member 3 etc.
External links