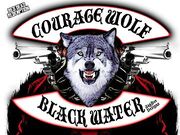 [[File:]]]]]]
Courage Wolf is a Red Dead Redemption posse.
=About the posse
From the ashes of massacred greenhorns, Courage wolf rose with a taste for blood and a hitlist. You greenhorns may pass unless you dare fire upon us. To everyone else. We're coming for you.
Northern California PS3 group. We're the bad guys.
Joining the posse
Message us about joining.
Leaders
Mizter2
Soldiers
Jaybeextac
Nars0m
Stiantoll
Kite931
Alliances
Liam-Brannan & British Rebels Posse
Enemies
SnG (Traitor - SHOOT ON SIGHT!)
ZacharySky82 (SnG's Lover)