About the posse
We are a free will gang wee will rob you or be your friends...
Joining the posse
To join a posse ask 1 of theese members....PS3 ONLY!!...Or just put your name in The members by (edit)...if its possible&nbsp
Also send me a mail to 9valent@gmail.com because wee need to know who join & who left
-rockan33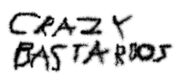 Members
Firstshot2 DA1DAWEEZE ( not confirmed yet) ASpiki ( not confirmed yet),
&nbsp

LORD_N1GHTK1LLA,
&nbsp ookiki
VonRambo,

Kohitsuji ,( not confirmed yet)

detrevni_eman ,

daddeo16,

kitamarru
Leaders
Rockan33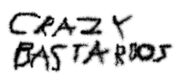 DaN_KaZ
dirge24
Other members
Ad blocker interference detected!
Wikia is a free-to-use site that makes money from advertising. We have a modified experience for viewers using ad blockers

Wikia is not accessible if you've made further modifications. Remove the custom ad blocker rule(s) and the page will load as expected.