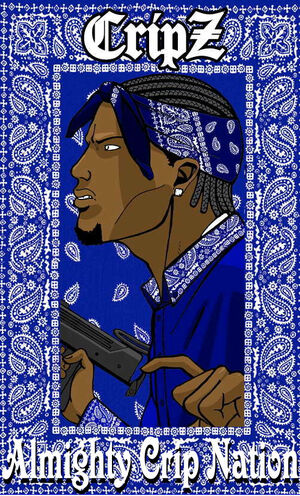 Crip posse-XBOX is a Red Dead Redemption posse.
About the posse
This posse is for straight up CRIPS we run in a pack so we can team up on who ever messes with us. XP farming we like to do Gang Hideouts,Everything to get you and the whole posse XP. No annoying kids who sing or play music all the time.Must be older than 13
Joining the posse
If you would like to join message XxSiCKxJOKERxX,Add XxSiCKxJOKERxX
Name(Needed)
Age(Not Needed)
Location(Not Needed)
Roughly how many hours you play RDR(Needed)
Members
N/A
Leaders
Leader 1 XxSiCKxJOKERxX
Leader 2 army2498 For PSN
Other members
N/A
External links
Ad blocker interference detected!
Wikia is a free-to-use site that makes money from advertising. We have a modified experience for viewers using ad blockers

Wikia is not accessible if you've made further modifications. Remove the custom ad blocker rule(s) and the page will load as expected.