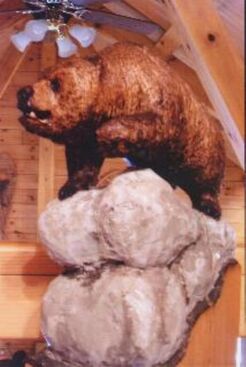 Crouching Bear is a Red Dead Redemption posse on Xbox Live.
About the posse
We are a posse that likes to stretch our imagination, we come up with our own things to do on free roam and we occasionally like to kick peoples asses on gang matches. If anyone wants to challenge us our gamertags are ImAllLancedUp, and Cartman28279
Joining the posse
Non-Joinable, get to know us and maybe we will let you in.
Members
Leaders
Leader 1:Cartman28279
Leader 2:ImAllLancedUp
Other members
Member 1:Acaia Avenue
Member 2:MEXICANxJESUS
External links