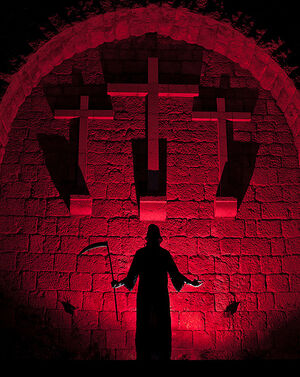 Cyber Reappers is a Red Dead Redemption posse.
About the posse
Cyber_Reappers is a clan for players with no sympathy for others. We are the Grim Reappers of the Cyber world and we will take anyone that stands in our way down to the fiery pits of hell. We use any guns provided to us by the game (if they are given to u in the game they are for u to use) so use any weapons u want. Our main goal is to Raise Hell and reign supreme. Stand against us and pay the price, join us and rejoice in the sweet taste of victory.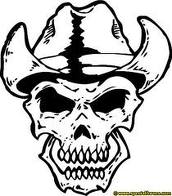 Joining the posse
To join the clan u need to add Cyber_Murder (that would be me) and on the request announce that u are a potential recruit for Cyber_Reappers. Rules to live by: 1.Never leave teammates alone in times of need unless they are equally ranked and its a one on one fight. 2.Obey the leader and the co-leaders. 3. U must play the game often. 4.Be cool. 5. Make The Reappers proud!
If you are joining u must creat a new psn with the name "Cyber_" in it inorder to make it easier for us to recognize who you are and that you are in Cyber_Reappers.
Members
Leaders
Leader 1 Cyber_Murder
Leader 2 isanate
Leader 3 GRIMREAPER0993
Other members
Member 1 russian_97
Member 2
Member 3 etc.
External links
Ad blocker interference detected!
Wikia is a free-to-use site that makes money from advertising. We have a modified experience for viewers using ad blockers

Wikia is not accessible if you've made further modifications. Remove the custom ad blocker rule(s) and the page will load as expected.