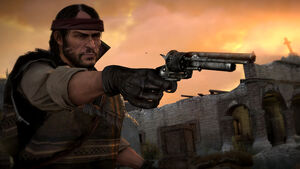 DIEHARD is a Red Dead Redemption posse.
If you ain't DIEHARD you ain't shit!
If you ain't DIEHARD you ain't shit!
Joining the Clan;
1. 1v1 Our Leader Or Another Leader, First One Up To 10 wins
2. Take You To The Church
3.We Will Not Allow Modders Or Hackers To Join
4.We Do Not Accept People Who Glitch To Kill Other Players Only For Exploration Purposes
5.No Casual Aiming Only Normal And Expert 
6.You Have To Listen To The Leaders
7.No High Powered Pistols AT ALL Mauser And Semi-Automatic Are Fine 
Main Members
DIEHARD_NEWYORK
DIEHARD_reapeZz
DIEHARD_GHOST
DIEHARD___apache
DIEHARD_RIAN
DIEHARD_zKiBu
DIEHARD_MAVERICK
DIEHARD_coojo
DIEHARD_Light
DIEHARD_Menace
 DIEHARD_Brothers
 DIEHARD_smokaa

Leaders
DIEHARD___killer
DIEHARD_nolove
Other members
DIEHARD_REDHEAD
DIEHARD_SINSTER
DIEHARD_coley
DIEHARD_CHIZZLE
DIEHARD_ANTRAX
DIEHARD_BANDIT
DIEHARD_BROTHER
Allies- REGULATERS, Outcast, Espada
External links
none yet..
Ad blocker interference detected!
Wikia is a free-to-use site that makes money from advertising. We have a modified experience for viewers using ad blockers

Wikia is not accessible if you've made further modifications. Remove the custom ad blocker rule(s) and the page will load as expected.