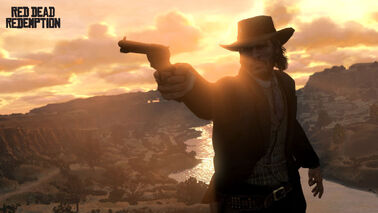 Deadly Legends is a Red Dead Redemption posse.
About the posse
This Is a Posse for everyone on PSN.... We do all game modes.. We take hideouts and Hunt clans Down, we kill everyone how is in our way.. in good consultation mutually. We will support you whether you are Good, Bad or Ugly... Or Somewhere in between, we will also promote teamwork.....
Joining the posse
Please join by sending me (Nitro_Nori_NL) or (ronoc23andsyhr15) A Message
Rule's
1. We do not assassinate clan members if there is no good reason, unless authorisation is given by one of the Leaders.
2. You respect fellow clan members.
3. Only the leaders make's decisions about new members.
4. DO NOT get involved with gang wars.
Members
Leaders
Leader 1 Nitro_Nori_NL
Leader 2 ronoc23andsyhr15
Other members
Member 1 Jlang062
Member 2
Member 3
External links
Ad blocker interference detected!
Wikia is a free-to-use site that makes money from advertising. We have a modified experience for viewers using ad blockers

Wikia is not accessible if you've made further modifications. Remove the custom ad blocker rule(s) and the page will load as expected.