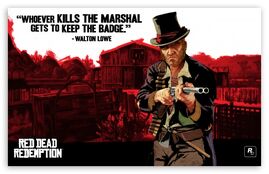 DiRTy RoCK STaRS is a Red Dead Redemption posse.
About the posse
Welcome to DiRTy RoCK STaRS now we are bandits in the USA County and we kill civillians, rob banks and trains and raid towns and gang hideouts. also got the backs of all clan members and help pull stuff off if a member is in trouble, BTW we also run away from the law and have clan wars with other bandit groups or cop groups. If youre interested in joining read the Joining the posse article below.
Joining the posse
Look me up in Red Dead Redemption on the Xbox 360 name is Darkeeel once you've found me i'll put you to do some activity if you pull it off your in.
Members
Leaders
Other members
DomReaper
Krimennn
XxLt BauerxX
External links
Ad blocker interference detected!
Wikia is a free-to-use site that makes money from advertising. We have a modified experience for viewers using ad blockers

Wikia is not accessible if you've made further modifications. Remove the custom ad blocker rule(s) and the page will load as expected.