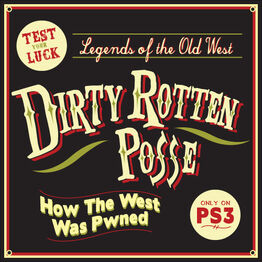 Dirty Rotten is a Red Dead Redemption posse.
About the posse
We are the Dirty Rotten Posse! We are a PS3 Posse! We are primarily based in Florida with an extension in Seattle.
Joining the posse
The only way to get into this EXCLUSIVE Posse is to know one of us Personally. Outside of that requirement you are shit out of luck!
Members
Leaders
Other members
Mr_Eyes
Sadco
Buelljrs
BigHAROLDsOn
IneedMedicine
fivefoot13_
Ed-tacular
Er1CwS
External links