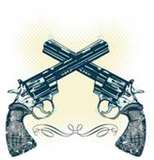 Doco's Dogs is a Red Dead Redemption posse.
About the posse
Right you Dogs if you wana join this here posse then you need to learn a couple rules!! 1.any posse arguments will be settled over a showdown! 2.if you see anyone who isnt in the posse shoot em'! 3.Always help a fellow posse memeber in a Kerfuffle!
Joining the posse
Add me on Xbox Live and sent me a message of why you want to join then i will put you through a test.
Members
You if your good enough!
Leaders
Leader 1 Ohnodoco
Leader 2
Other members
Member 1 Nonodoco
Member 2 vBazzav
Member 3
External links
Ad blocker interference detected!
Wikia is a free-to-use site that makes money from advertising. We have a modified experience for viewers using ad blockers

Wikia is not accessible if you've made further modifications. Remove the custom ad blocker rule(s) and the page will load as expected.