Ad blocker interference detected!
Wikia is a free-to-use site that makes money from advertising. We have a modified experience for viewers using ad blockers

Wikia is not accessible if you've made further modifications. Remove the custom ad blocker rule(s) and the page will load as expected.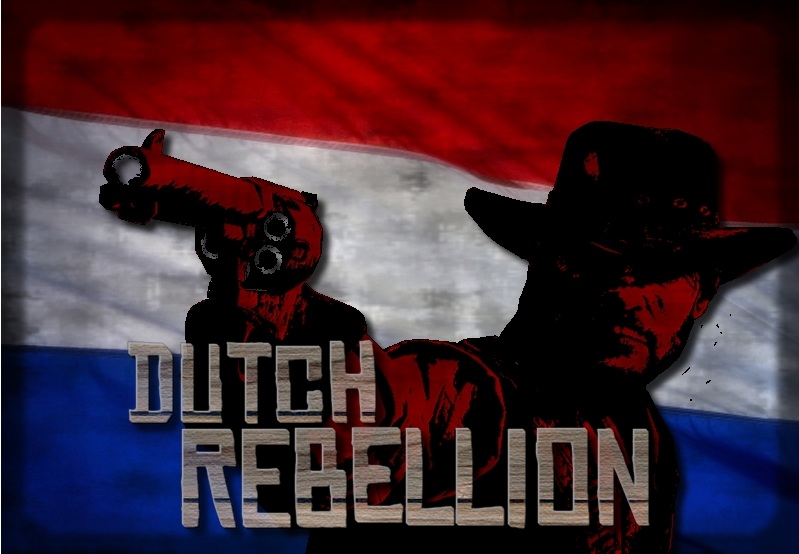 Dutch Rebellion is a Red Dead Redemption posse.
About the posse
We're a Dutch group of friends, ...but not JUST a group... Our achievement is to reach every possible goal, get every possible weapon/character/mount. We're still new, but we're on our way to the top! We ride as a group, we die as a group, that's the Dutch Rebellion. What kind of Activities do we have?
- Wars ( Taking over Gang Hide-outs/Forts/Town's from other posse's )
Members
Renaldox
Illusive Count
iSolo NL
LunarEclipse NL
LasPlagas18
ThaMercernary
KuroShinigami69
BloodHuntard
RisingSun NL
D4 Realest
Current Player Stats:
---

Rank 35, 1 Legendary - 2 Golden Guns - American StandardBred
---

Rank 17, 0 Legendary - 0 Golden Guns - Turksmen
---

Rank 26, 1 Legendary - 3 Golden Guns - Cleveland Bay
---

Rank 1, 0 Legendary - 0 Golden Guns - El Senor
---

Rank 12, 0 Legendary - 0 Golden Guns - Turksmen
---

-not ingame yet-
---

-not ingame yet-
---

-No Xbox Live yet-
---

-not ingame yet-
---

-not ingame yet-
---