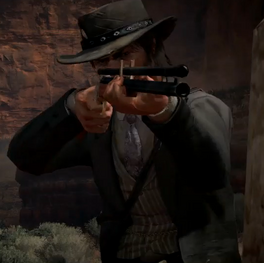 Epic Snipe is a Red Dead Redemption posse.
About the posse
A team of top snipers that didn't get enough pay when they were working for the law, so now, they are using their sniping abilities and stealthy skills to "Win the West" and earn the money they should have now.
Joining the posse
Have unbelievable accuracy.
Members
Leaders
NeRdKiLLaH970
coventry100
Other members
TheShadowGrip
SHOTthenDEAD
We are currentley no longer recruiting
External links
Ad blocker interference detected!
Wikia is a free-to-use site that makes money from advertising. We have a modified experience for viewers using ad blockers

Wikia is not accessible if you've made further modifications. Remove the custom ad blocker rule(s) and the page will load as expected.