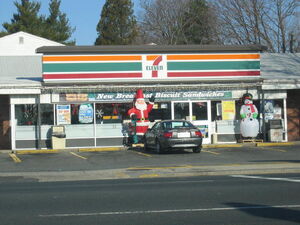 Fatoush's Gang with Hummus is a Red Dead Redemption posse.
About the posse
Our Posse consists of three guys. We like the game. One's avatar is a Mexican, the other's a lawman, and the last a Native American. We rock at gang hideouts. We have done every single gang hideout in the game.
We also have experience in hunting. We have been to Tanner's Reach[[1]], and fought many waves of cougars.
Joining the posse
If you want to join the posse, complete the rite of passage of sending us a message about how much you love going to 7-11.
Members
- AKH2000: Nowadays uses a Rolling Block Rifle to cover posse members from afar, while they storm the base.
- FG42Beast: Charges with a High Power Pistol .

- MwC PsyCHO: Charges in with whatever he's got. And doesn't die.
Leaders
MwC PsyCHO (because he's had the game for the longest)
Other members
AKH2000: Native American, Level 22
FG42Beast: Misc. Mexican, Level 17
MwC PsyCHO: Lawman, Level 13
External links
Ad blocker interference detected!
Wikia is a free-to-use site that makes money from advertising. We have a modified experience for viewers using ad blockers

Wikia is not accessible if you've made further modifications. Remove the custom ad blocker rule(s) and the page will load as expected.