Posse:Federal Bureau of Investigation
Talk

0
Ad blocker interference detected!
Wikia is a free-to-use site that makes money from advertising. We have a modified experience for viewers using ad blockers

Wikia is not accessible if you've made further modifications. Remove the custom ad blocker rule(s) and the page will load as expected.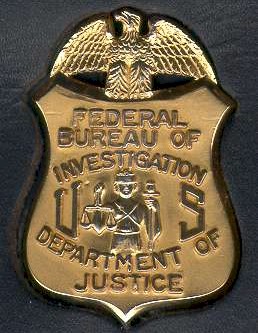 Federal Bureau of Investigation is a Red Dead Redemption posse.
About the Bureau
The FBI is a Federal law enforcement agency established in Blackwater U.S.A. We bring order and governance to the last chaotic regions of the west. We will Bring criminals to justice any way we can be it in hand cuffs or by the end of a gun. and will lynch all who oppose the law of the United States of America.
Joining the Bureau
To join the Bureau you must be a level 35 or higher, have a character picked out from the lawman section of the outfitter, have the title Marshal Deputized, or no title. bulls buffalo or donkeys are not allowed in the Bureau only horses. If you have met all the qualifications contact Ron-Hemming on playstation network
Bureau Members
Federal Agents
Ron-Hemming
chuckycartel
MSKM07
Federal Marshals
AllHailPopTarts
doxcar
ferruccio
Marshals
Deputies
AngelOfCourage
VegasTroll
Members
External links