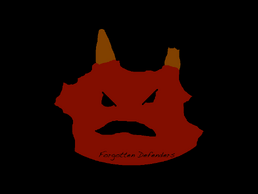 Forgotten Defenders is a Red Dead Redemption posse.
About the posse
The Forgotten Defenders. We fight to Stay Alive in the Land of opportunity of XBL. We kill people that cross us. Hell, we kill anyone we don't like. We started when one of our Co-Leaders, Mcfree007 had enough of campers in Armadillo and other towns, and started to do something about it. We killed everyone in that town. We don't regret it. The Forgotten Defenders, Co-Lead by Mcfree007, and KingXOfXRandom, like to explore the Dying Wild West, Hunt in the northern areas, destroy rival Gangs, and Defend What has been forgotten in the Wild West.
Joining
Want to join? Contact mcfree007 on XBL. We'll see if your ready.
Fighting
Want to Fight the FD? Contact mcfree007 on XBL. We'll set up a match.
Members
Leaders
Other members
HalfPastAPinky
xxDeViLK1LLERxx
Kiuas Ukko
Ad blocker interference detected!
Wikia is a free-to-use site that makes money from advertising. We have a modified experience for viewers using ad blockers

Wikia is not accessible if you've made further modifications. Remove the custom ad blocker rule(s) and the page will load as expected.