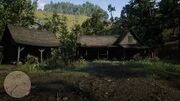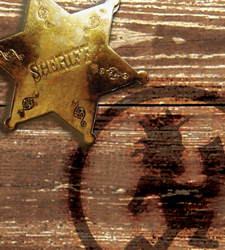 GREAT MILENKO 13'S is a Red Dead Redemption posse.
About the posse
We are a band of Psychopathic Serial Killin Misfits that like to whoop it up!!
We have no hierarchy within this posse no rules no orders just game play and fun times
Just don't be a douche bag
Joining the posse
If you'd like to join the only requirement is to ride along side me for the cause contact me via add friend and type MILENKO13'S in heading,also leave message asking to join posse..this way i can weed out unwanted messages (PS3 Only)..my PSN ID is GREAT_MILENKO_13
As members your PSN handle must be:
GREAT_MILENKO_13.1 as leader 2
GREAT_MILENKO_13.2 member 1
GREAT_MILENKO_13.3 member 2
GREAT_MILENKO_13.4 member 3
GREAT_MILENKO_13.5 member 4
GREAT_MILENKO_13.6 member 5
GREAT_MILENKO_13.7 member 6
and so on
NOTE: this may require you to create a seperate PSN ID....But dont worry about multiplayer ranking(s) as a team we can all work together to get you back where you once were via trophy boosting,clearing hideouts,mini-games etc.
Members
===Leaders=== """"%
Leader 1 GREAT_MILENKO_13
Leader 2 This position is currently vacant,and will be awarded to the first person that requests joining this posse.

Responsibilities: Everything that leader 1 GREAT_MILENKO_13(founding member) does..this includes and is not limited to-decision making,recruitment,Trophy boosting,mayhem etc.
===Other members=== """"%
Responsibilities include: same duties as the leaders (NO MEMBER IS ABOVE ANOTHER)
Member 1 (position open)
Member 2 (position open)
Member 3 (position open)
External links
Ad blocker interference detected!
Wikia is a free-to-use site that makes money from advertising. We have a modified experience for viewers using ad blockers

Wikia is not accessible if you've made further modifications. Remove the custom ad blocker rule(s) and the page will load as expected.