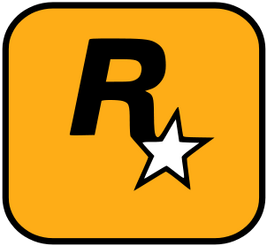 Gamed.nl is a Red Dead Redemption posse.
About the posse
This is a Playstation 3 posse of the Dutch game website www.Gamed.nl . At Gamed.nl, we have a close community and therefore we like to play games together as well.
Joining the posse
You have to be Dutch and be a member of Gamed.nl . If you are, go to the posse website under External Links and post your Playstation Network ID in the topic.
The posse is a lot bigger than 8 people. This is because the group will vary everytime we play because if we'd only have 8 poeple in the posse, there never would be 8 posse members online. So we have a lot of members so we can create multiple posses at the same time or one posse with the members that are online at the time.
Members
Leaders (Gamed username - PSN ID)
GekooktEi - GekooktEi
Trueskill - Genocide_V3
Other members (Gamed username - PSN ID)
Brastin - brastin1
Deathtanz Matisk - DemonPredator
DonKills - Donkills
HarmonicaNL - HarmonicaNL
Joraaaan - joran29
Lajakovic - lajakovic
Lawliet - nights16
Mafusto - Mafusto
Ninodude - ninodude
RikkOss - doklanden
Sayonara - SolidIchigo
Stefan van B. - Wh1teG0ld
Streetfighter - Kevin_DX
Taw0n - TheGameX5
TheBryman - Bryan-vb
Tomke123 - ALIEN_NL
Nelus - RMNiels
External links
[1] Gamed Homepage
[2] Gamed PS3 posse forum topic
Ad blocker interference detected!
Wikia is a free-to-use site that makes money from advertising. We have a modified experience for viewers using ad blockers

Wikia is not accessible if you've made further modifications. Remove the custom ad blocker rule(s) and the page will load as expected.