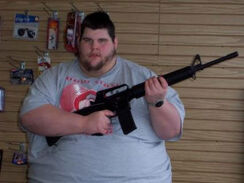 Gentleman's Hunting Club is a Red Dead Redemption posse.
About the posse
We hunt down animals to the brink of extinction, only, in our viewpoint, its seen as thinning out their numbers. One animal killed is another happy child with a fur skin hat, fur skin shirt, fur skin underwear, and a fur skin Xbox 360 cover.
Joining the posse
No need to join the posse, as long as you're killing animals, punching puppies, or impaling hamsters, you're a brother.
Members
Leaders
Other members
Midway332
Gold Wolf 25
inFamoUs5230
External links
None