Posse:Group Islamic Armed of ALGERIA
Talk

0
Ad blocker interference detected!
Wikia is a free-to-use site that makes money from advertising. We have a modified experience for viewers using ad blockers

Wikia is not accessible if you've made further modifications. Remove the custom ad blocker rule(s) and the page will load as expected.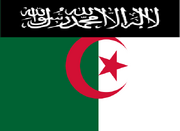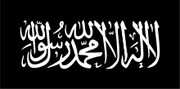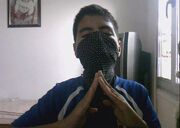 About the GIA
the GIA are a terroriste group who do the the terroriste acts against the lawmens and the posses. The GIA has many thinks you should know it: Weapons: GIA membres can use all weapons and specialy the explosive rifle against the glitcher and hackers. Transport: horses, wagons but the very usefull is the stagecoach. Location: Fort Mercer-New Austin, el presidio-Mexico. Objectives: Kill the other players and NPC and the law enforcement with bomb suicide, excution, craching. Goals: Takeout the world of red dead redemption. Stratigie: Guerilla warfare
Joining the GIA
it FOR PLAYSTATION3 ADD HAYTEMCSC_RED13 everyone can join from rank 1-50 but you follow the system.
The system
From Rank 1 to 15 training
From Rank 15 to 25 minor missions
From Rank 25 to 35 co-op missions
From Rank 35 to 50 main missions
Members
HAYTEMCSC_RED13 the main leader القائد الرئيسي iq-baby vice leader (leader from september to june) CJ1237 nadeer57 MILLITARY_ICE radophis SO_TOGO
Leaders
HAYTEMCSC_RED13
iq-baby (for 10 months)
Other members
SO_TOGO
CJ1237
radophis
nadeer57
MILLITARY_ICE
External links
www.facebook/haytemcsc.com