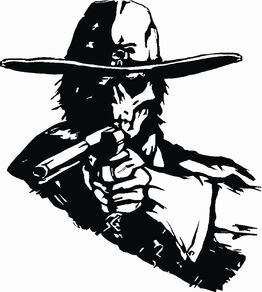 Gunslingers (XBL) is a Red Dead Redemption posse.
About the posse
A group of gunslingers, just having fun, we play matches and also private sessions,
the better you are and the longer you've been in our posse, you will get and the more respect you will get from the other members. and also go up in the group, and could even become a group leader!
s
Members must!
Have An Xbox
Must Come online a fair bit.
Be willing to join games
Treat higher members with abit of respectOO Prek Oo 18:39, June 6, 2010 (UTC)
be at least 16
Joining the posse
Send oO Prek Oo a message saying that you would like to be in the posse. then i will message back and add you as a friend.
Members
Leaders
Other members
Member 1
Member 2
Member 3 etc.
External links
Ad blocker interference detected!
Wikia is a free-to-use site that makes money from advertising. We have a modified experience for viewers using ad blockers

Wikia is not accessible if you've made further modifications. Remove the custom ad blocker rule(s) and the page will load as expected.