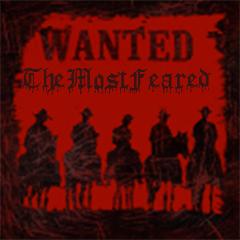 HELL RAISERS is a Red Dead Redemption posse.
our gang is a brotherhood we look after our own and if u ever need help we r there we consider ourselves freedom fighters. this clan is for criminals and outlaws or bandito's who want to stick it to the goverment! our territorys r tumbleweed and twin rocks. message Dr_JoKEr69 if u r intrested in joining plz title it recruit and some stuff about urself. PSN ONLY! rival gangs/clans u.s marshals u.s army of any kind even if they r clan less. Allies are HELLZ OUTLAWZ/ snow pirates/ western apaches tribe
==Joining the posse=to join the gang u must never kill ur clan leaders during a serious event like a clan war or meetings. when u express intrest in my clan me and my top men will ride with u and get to know u for a day and if we like u we will ask u to draw blood for the gang. which could mean a number of things, most of the time u will kill a member of an enemy clan to express loyalty.
Member 1: skull0504 member2: tristanatorboy member 3: twinblair1 member 4: s_Jonz member 5: cinnslm-bangbang member 6: benthecrusher member member 7: jordan_1465 member 8: big_trouble01
Leaders
vice president: warriordude97
Other members
intel (officer top secret)

captian: smash3
Ad blocker interference detected!
Wikia is a free-to-use site that makes money from advertising. We have a modified experience for viewers using ad blockers

Wikia is not accessible if you've made further modifications. Remove the custom ad blocker rule(s) and the page will load as expected.