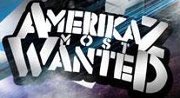 HOMICIDAL BUNCH BOYZ is a Red Dead Redemption posse.
About the posse
we are gang hell bent on killing police even do we beat the game allready we try to crash the leader board we want u if u dont hack and ur on the xbl we do free roams so that we can get better cuz when we out in the public we attack on site and have to be domnite yes were a new group but its a exculsive one were wat we do in pvp roam iswere we have are meetings practice tlk issues if going to war with another another gang we looking for winners not losers we paly hard and winn every week we compared things it not one of those clan that make you change your name it displayed in ur bio we aim 2 be top gun here to winn and have fun it let pretend type thing sometimes we got a fb page a fan page we headind in a good direction we have videos makeing movies a lot thing we do and for you younger playe we deff help you im a level 49 help you level fast we a xbl famity and we protect ares so if somebody in the gangs on and some tlk trash to you we join you a break them and wen ur a part of amw ur alway right and the biggest rule is NOT RACIST AT ALL THATS IT MUST HATE UNCLE SAM MUST HATE THE KU KLUX KLAN
External links
Ad blocker interference detected!
Wikia is a free-to-use site that makes money from advertising. We have a modified experience for viewers using ad blockers

Wikia is not accessible if you've made further modifications. Remove the custom ad blocker rule(s) and the page will load as expected.