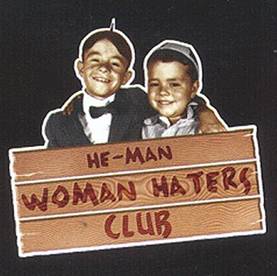 He Man Woman Haters Club is a Red Dead Redemption posse.
About the posse
The group orginated sometime after prositution arrived in New Austin. They are notorious kidnappers, there hideout remains unknown to outsiders of the posse
Joining the posse
No information at this time (Xbox 360)
Members
Leaders
Spanky Alfalfa
Other members
Member 1
Member 2
Member 3 etc.
External links