Posse:Hermanos de la bandolera
Talk

0
Ad blocker interference detected!
Wikia is a free-to-use site that makes money from advertising. We have a modified experience for viewers using ad blockers

Wikia is not accessible if you've made further modifications. Remove the custom ad blocker rule(s) and the page will load as expected.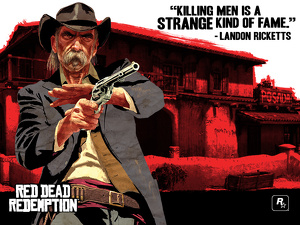 Hermanos de la bandolera is a Red Dead Redemption posse.
About the posse
the name is spanish for brothers of the Bandolier (we are on xbox 360) we are real outlaws we
destroy other gangs
hunt bears
kill lawmen
rules of the posse
no names (when u email me about joining ill give you a code name that code name will be your name in the posse)
no killing a posse member or someone helping the posse
always kill gang bosses slowly
joining
if you want to join then email me at fungusface@hotmail.co.uk tell me
your gamer tag
your weapon of choice
your current level
don't tell me your name
p.s you must have a mic
Leaders
booshologist-code name Whiskey
members
xTnTx BooMeR x-code name Yankee
M4N B3AR P19- code name Zulu