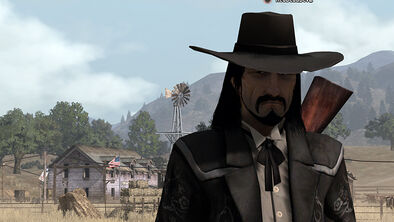 Hidden Theives is a Red Dead Redemption posse.
Posse Rules
This posse is for Xbox 360. If you're a member, first choice in weaponry is Throwing Knives, second being Tomahawks. Although, you will be able to use firearms, dynamite, and fire bottles at anytime if it's in your best interest for your well-being.
Joining the posse
The only way to join is to be a master with silent, thrown weaponry. There will be a test on if you are a master or not.
Members
eternal theif
Michael07745
Leaders
eternal theif
Michael07745
Other members
Member 1
Member 2
Member 3