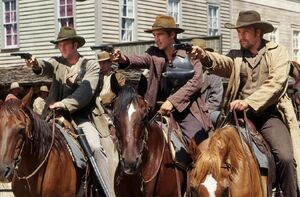 High Noon Goons is a Red Dead Redemption posse.
About the posse
We hang in escalara just try to stop us, we cant be stopped and we wont be stopped.
Joining the posse
Kill one of our hitman when hes sent to kill you 3 times in a row. try it.
Members
Leaders
qpjiggamanqp
cpt supierdude
Other members
FinDin
Trippenboys013
Sons of Anarchy
Chuch Noris
External links
Just try it mane