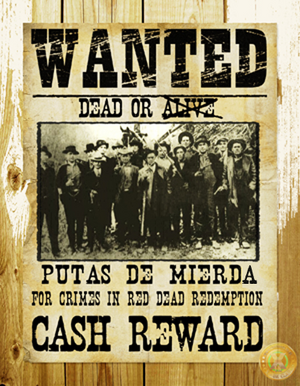 Howdy Dutchmans is a Red Dead Redemption posse.
About the poss
Howdy Dutchmans is a small Dutch posse. We are a playing on the ps3. More info coming soon.
Joining the posse
Members
Leaders
Leader 1 lukkieluuk
Leader 2 jobgijs
Follow da' leader leader, follow da leader!
Other members
Member 1 jesse-bruurs
Member 2
Member 3
External links

"This isn't the American revolution, it's the Dutch revolution."
"There's an old Italian saying: you fuck up once, you loose two teeth."