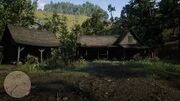 Ice cold indians is a Red Dead Redemption posse.
About the posse
we are the ice cold indians if you want to join you need to be over level 10 0 prestige and up if you would like to join send messege and you must be a fast hand with revolvers please join and thanks for reading are fav wepons are tomohawk throwing knife and double actions pistols
Members
Leaders
Kiepskiferdek
LiLDukes zY
Other members
Gang Lieutenant Freestyler zY
Gang Lieutenant SpiDahMaN zY
Member 3 etc.
How To Join you need to be over level 10 and you need to be a fast hand with revolvers
Ad blocker interference detected!
Wikia is a free-to-use site that makes money from advertising. We have a modified experience for viewers using ad blockers

Wikia is not accessible if you've made further modifications. Remove the custom ad blocker rule(s) and the page will load as expected.