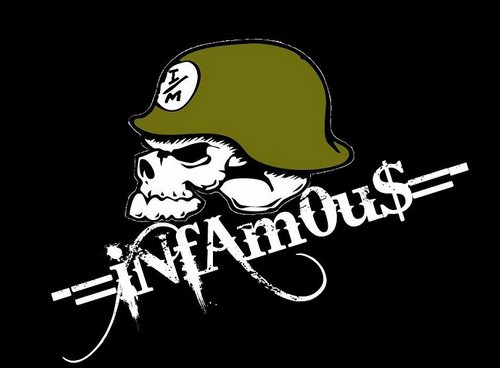 Infamous Clan is a Red Dead Redemption posse.
About the posse
Welcome to the INFAMOUS Clan Page!!!

A clan named by wwfhellyeah and miraclemitch. This clan has one the best members a leader can ask for. INF!!!!!! Don't be Jealous!!!
The INFAMOUS Clan is the most bada$$ clan you will ever see in Red Dead Redemption. We are friendly if you choose not to kill us, but if you mess with us, you will suffer the consequences of a$$ whooping.
How to Join Us
To join the INFAMOUS Clan, you need to follow these easy, simple steps.
1.) Add these people on PlayStation® Network: miraclemitch, wwfhellyeah, and Josh2208.
2.) If we add you, you will be asked to do a clan recruitment test (details will be said before the test).
3.) If you pass the clan recruitment test, congratulations! You are a part of the INFAMOUS Clan!!!
Members
Leaders
2nd in Command - Josh2208
3rd in Command- wwfhellyeah
Other members
spencerread
frankie172
cedkiller5000
AirbourneRKO1234
TOMPTOMY1313
bcman07
clarky619
budder412
Cathair01
smoothkid1234567
thetotoman
tjm_32
The_Legend098
hippiecrack_420
marrissa405
mysterioA97
zoddkiller
IceManMelendez
Garay818
AndrewGod97
AntG_98
killismyname
gtfan62
External links
Ad blocker interference detected!
Wikia is a free-to-use site that makes money from advertising. We have a modified experience for viewers using ad blockers

Wikia is not accessible if you've made further modifications. Remove the custom ad blocker rule(s) and the page will load as expected.