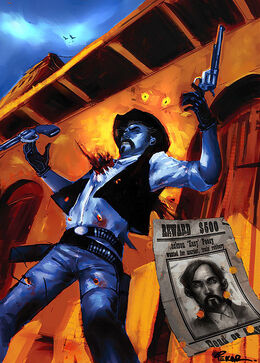 James Gang is a Red Dead Redemption posse.
About the pose .1 we use to be a long ago posse called the black saddls and we split up and now are joing back up we were a meanest gang in the wild west and we owend mexico noe we are called the james gang still recruting
Joining the posse
1.You have to be over level 33 and have a whit or black horse.2 you have to be good with a gun meet me at armidilo to join.
Members
Leaders
jessie james86
flogger dude
Other members
External links
Ad blocker interference detected!
Wikia is a free-to-use site that makes money from advertising. We have a modified experience for viewers using ad blockers

Wikia is not accessible if you've made further modifications. Remove the custom ad blocker rule(s) and the page will load as expected.