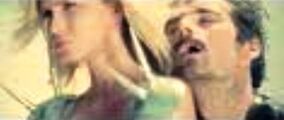 Knights of Cydonia is a Red Dead Redemption posse.
About the posse
"No one's gonna take us alive, the time has come to make things right, you and I must fight for our rights, you and I must fight to survive!"
We play on X-Box Live
(The posse name, song lyrics that inspired it, and picture, all belong to the band Muse. Thanks for the Inspiration)
Joining the posse
This is a private posse, you must know one of the members to get in.
Members
Leaders
Peltier1990 AKA 'Scar'
Ginger1989 AKA 'Red'
Other members
RustyJohnson69 AKA 'Whistling Willy'
FUZ MAST3R FL3X AKA 'Fuzzy'
External links
Ad blocker interference detected!
Wikia is a free-to-use site that makes money from advertising. We have a modified experience for viewers using ad blockers

Wikia is not accessible if you've made further modifications. Remove the custom ad blocker rule(s) and the page will load as expected.