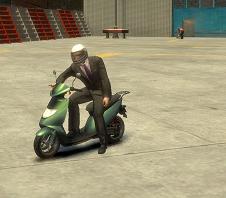 Landsharks are a brutal Red Dead Redemption posse. (Xbox Live)
About the posse
The Landsharks (XBL) are a devoted group of players who dedicate themselves to having fun and maintaining a joyous yet hostile environment. Formed upon the idea of two faggio riding colleagues in GTA:IV, the Landsharks soon grew into a much greater threat. Inevitably, like minded individuals flocked to the landshark way of life and the rest is history in the making.

A Statement Taken from the Official Landshark Page:
"WE ARE THE MOST FEARED AND HATED GANG OF WELL-ENDOWED, SAILOR-MOUTHED, CAPS LOCK-USING DELINQUENTS TO EVER SHRED THE STREETS. WE FUCK SHIT UP WHEREVER WE GO, AND THEN FUCK UP THE SHIT THAT WAS ALREADY FUCKED UP EVEN MORE. WE MAKE YOUR KIDS CRY, WE IMPREGNATE YOUR DAUGHTERS, AND WE PUNCH YOUR GRANDMOTHERS. YOU BETTER GET YOUR ASS INSIDE WHEN YOU SEE US WRECKING YOUR STREET, BECAUSE WE WILL EAT YOU ALIVE. WE ARE THE LANDSHARKS, AND WILL BE UNTIL WE DIE, EXCEPT WE WILL NEVER DIE."
Joining the posse
The only way to roll with the Landsharks is to Roll with the Landsharks, Dammit.
Common Activities
Members
Founders
brendanxbrendan
Alfalfa Rage
RDR Members
ayevuhree
Laddtastic
Metal XJasonX
MetalXAmandaX
Norskeman7
The 27th Corpse
RDR Associates
RPGesus
Superscaggies00
NeeDdlEs
Other Members
duhtr0nX
LightningGuru
TheTonyBananas
External links
[1] The Official Landshark Facebook Page
Ad blocker interference detected!
Wikia is a free-to-use site that makes money from advertising. We have a modified experience for viewers using ad blockers

Wikia is not accessible if you've made further modifications. Remove the custom ad blocker rule(s) and the page will load as expected.