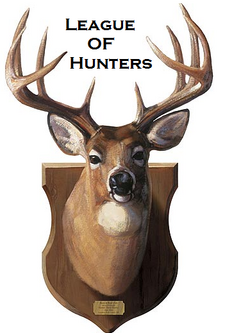 League Of Hunters is a Red Dead Redemption posse on the Xbox360.
About the posse
The League Of Hunters are a posse of hunters who go round hunting the beast of the land but also our posse is hired to track down other payers and hunt them down
Rules of The Posse
1. Obey the Leaders commands
2. No Killing any off our members ( 1. warning 2. warning 3. killed and kicked from posse in that game 4.loopkilled and 3 day suspension from the posse 5. Permo Ban deletion from friends list and muted )
3. Only track and kill other players under the leader consent (unles he's the most wanted)
4. Same as above but for posse's
5. Shoot any oher hunter who's not in the posse
Joining the posse
To join this posse you have to least be level 15 and then contact pigsta221 and i will allow you to join or post your name underneath
News
Unless someone objects(put your name below) this page along with the posse will go as i am switchimg back to gta 4 feel free to stay on my friends list however
Members
Leaders
Leader - Pigsta221
Co-Leader - OPEN SPOT (due to the co-leader trading in the game)
Deer Poachers
Axele09
ASSASS1N KING97 (when he gets back from his holiday he will have his copy waiting)
UnwilledXale
Cougar Catchers
DevillSpawn
o0Ramen Boy0o
Master Hunters
Unranked
External links
Website not in production let but i might set one up
Last Edit
The last edit was at 20:35 GMT 6/6/10
Ad blocker interference detected!
Wikia is a free-to-use site that makes money from advertising. We have a modified experience for viewers using ad blockers

Wikia is not accessible if you've made further modifications. Remove the custom ad blocker rule(s) and the page will load as expected.