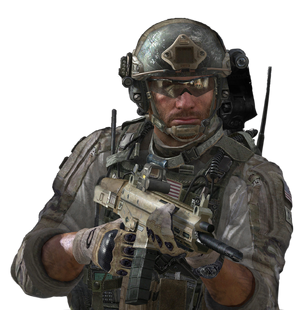 Legends Of Red Dead Redemption is a Red Dead Redemption posse.
About the posse
This group of famous Legends was founded January 1st 2012 by a man named Legend-Ozone. He and his band of men stuck together after the outtlaws, who used to be their close friends, betrayed them. USMC_Vulture became a myth after a while and then he started Legend-Ozone. Ozone is the leader of the group and their group is more of a friendly type. Not afraid of losing once and a while and not afraid to get dirty. Their close friends are NRA and PR. These 3 clans have a triple entente. (On-taunt) and plan on getting revenge on the OuttLaws.
Alliances
We have a triple entente with PR (psychopathic ryders) and NRA (National Rifle Association) and we also have a seize fire with Rangers, Marshalls and we are currently open to more relationships except for BadBoys and OuttLaws.
Enemies
We currently are at war with the OuttLaws and I figure that since the BadBoyz are really close to the OuttLaws that they want in too. Also we have fought the Brown Pride and Mexican Lokos. Future enemies are not yet determined and will not be scheduled.
Leaders
Legend-Ozone = General
Other members
Legend-Jester = Major Legend-Kilo = Warrent Officer Legend Killjoy = Sergent Legend-Price = Private First Class Legend-Sandman = Lance Corporal Legend-Gator = Sergent Legend-Icepick = Corporal Legend-Soap = Private Legend-Riku = Lance Corporal Legend-Karma = Specialist Legend-Roach = Warrent Officer
Uniform
Our Uniform is key in battle. WE go with US Army outfits because were we fight and how we fight is because of the Military of United States. We love to fight in Hardcore free roam and we love to ambush or come up with a battle plan. We use Trench's like World War 1 and we are very good at expert.
==Legends are very consided, we dont share information thats crucial for us, and we also dont spread rumrors about other clans. Also there is a clan called "LEGENDS." and they copied our name. We are the proper English way of spelling. Not in ALL CAPS. Legend Fox is a good guy, but get original.
Ad blocker interference detected!
Wikia is a free-to-use site that makes money from advertising. We have a modified experience for viewers using ad blockers

Wikia is not accessible if you've made further modifications. Remove the custom ad blocker rule(s) and the page will load as expected.