Welcome to the Red Dead Wiki for The Legion of Red Dead or Legion XIII. Everything about this clan including Members, Leaders, Pictures, Links, Recruit and About the Posse is contained within this page. There are also some videos of clan activities from within the game.  This clan is hoping for a sequel to RDR and is now playing GTA V, CoD Ghosts, and other games. This clan accepts PSN Players that play Red Dead Redemption who are good people, who play clean and will stay loyal to the clan.  The Legion does not cheat or camp and will teach people to be better if they want. Send them a message on PSN or Facebook if you're intrested or need any further details and questions.                       
Legion of Red Dead (LORD)                                                                                                                                                                             
About the posse
Legion of Red Dead was born in 24th January 2013, some of the creators were former VIEs, everyone else friends. There are currently 22 members.  The goals of Legion is to be the strongest through friendship and game play. Legion was mainly created for players with a passion for RDR; to do things together like train, improve, accomplish achievements, trophies, titles, gold guns, explore free roam, try new things, practice.  Legion plays in all game modes, but mostly casual.
Joining the posse
The Clan is on PSN and facebook. The best way to join is to speak to one of the leaders below by adding them on PSN.
Leaders
Lord_Toadrider
Lord_DZ
Lord_Cowboy
Lord_Shadowscale
Lord_ThrustyPuss

03:23

Tesoro Azul-0

Other members
Lord_Ruckuss
Lady_Luckee (early member who used Lady)
Lord_Augusta (currently inactive)
Lord_Aaricia (uses only Lord acct for all games)
Lord__DJinn (has 2 underscores __ after Lord)
Lord_ThunderBoy
Lord_Band (currently inactive)
Lord_Neil_Bformy

02:27

FtMercer

Lord_DareDevil (currently inactive)
Lord_BlueWaffle
Lord_ToonRaider
Lord_BROCCARNAGE
Lord_Michelotto (currently inactive)
Lord_Thugz (currently inactive)
Lord_Misty (currently inactive)
Lord_JMCtheRock (joined late 2013)
Lord_RastaKing (joined Jan 2014 - most recent recruit)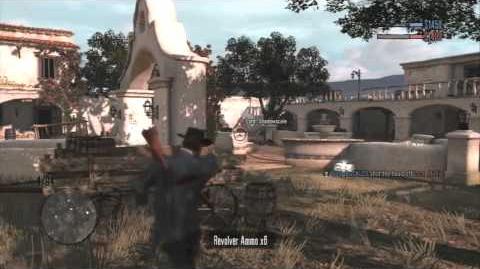 External links
http://legionofreddead.wix.com/legion for more information for the Clan.
Check our Facebook Too for even more information 
Ad blocker interference detected!
Wikia is a free-to-use site that makes money from advertising. We have a modified experience for viewers using ad blockers

Wikia is not accessible if you've made further modifications. Remove the custom ad blocker rule(s) and the page will load as expected.