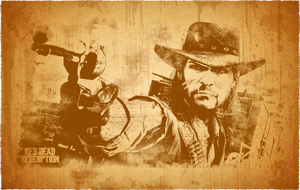 Lords of the West is a Red Dead Redemption posse.
Name of Posse
Lords of the West (PSN).
About the posse
Posse was created for people like me who just wanna have fun on Read Dead in their spare time. All players anywhere aloud (Part from paramilitary or racists), Basically you can either have fun on free roam or in any game mode. im sure different people in the Posse will want to do different things and that's fine. No K/D or shit like that. Just have fun. We do have scheduled events that you can turn up to or not but they are fun :P.
Joining the posse.
Check out the site or Message me on PSN.
Members
Leaders
Dontcryjustd1e
Xxbull3txX
Other members
Member 1 - You could be here
Member 2 - You could be here
Member 3 - You could be here
Member 4 - You could be here
Member 5 - You could be here
Member 6 - You could be here
External links
Ad blocker interference detected!
Wikia is a free-to-use site that makes money from advertising. We have a modified experience for viewers using ad blockers

Wikia is not accessible if you've made further modifications. Remove the custom ad blocker rule(s) and the page will load as expected.