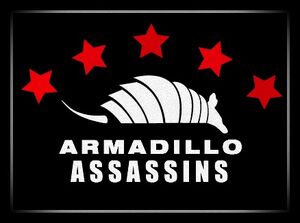 Los Hermanos is a Red Dead Redemption posse.
About the posse
we are from the A.A. (Armadillo Assassins) but a small squad from the A.A. called Los Hermanos. If you are wondering why the los hemanos only has a small amount of people its because los hermanos is only a squad, and still have spots open for more.
Joining the posse
can only be trusted.
Members
buenoman7, L GHOST L, THEMAN090, OH NO ITS JOSEY, lIl kyle lIl, vacamax
Leaders
Leader 1 buenoman7
Leader 2 THEMAN090
External links
T.A.C.(The Assassins Company) witch you will find the A.A. at www.theassassinscompany.webs.com
Ad blocker interference detected!
Wikia is a free-to-use site that makes money from advertising. We have a modified experience for viewers using ad blockers

Wikia is not accessible if you've made further modifications. Remove the custom ad blocker rule(s) and the page will load as expected.