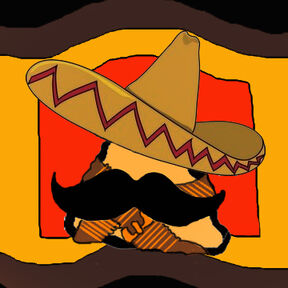 Los Nachos Banditos (XBL) is a Red Dead Redemption posse.
About the posse
== We fight for the greatness of the nacho! We are the most amazing posse in existence! All shall taste the power of...NACHOS!!!==
Joining the posse
==Contact one of the members, and we will initiate you. (Apply for details) All non-douches welcome...==
Members
Damascas
Takoon2006
The Marine55
DelrithK
Darxide 92
Leaders
Semi-Founders
Takoon2006
The Marine55
DelrithK
External links
None. We Ride ALONE!
Ad blocker interference detected!
Wikia is a free-to-use site that makes money from advertising. We have a modified experience for viewers using ad blockers

Wikia is not accessible if you've made further modifications. Remove the custom ad blocker rule(s) and the page will load as expected.