Ad blocker interference detected!
Wikia is a free-to-use site that makes money from advertising. We have a modified experience for viewers using ad blockers

Wikia is not accessible if you've made further modifications. Remove the custom ad blocker rule(s) and the page will load as expected.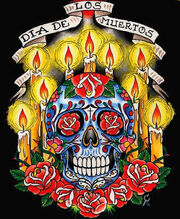 Los muartos is a Red Dead Redemption posse.
About the posse
Where a small clan who likes to screw around and stuff.
Joining the posse
Connact the lieutenant's for joining detail's
Requierments
---
1.NO Hackers
2.good at killing
3.can take orders
4.I.Q above 80

Leaders
Al Al95
lieutenants
Foxy211
red441959
Achm3dRulez
open
Sargents
open
open
open
open
Privates
open
open
open
open
open
open
open
open
External links