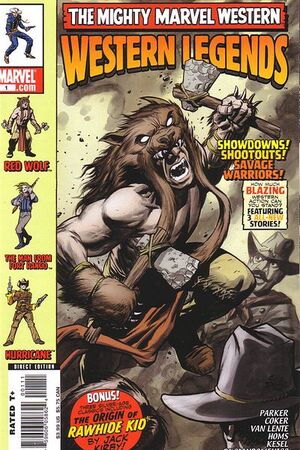 MARVEL is a Red Dead Redemption posse.
About the posse
We are the MARVEL clan, out to do work on all those who challenge us! Our clan is kinda new. We currently have 9 members (not including allies). We have no leader "cause" each of us are capable of leading. No titles needed other than that of MARVEL. We do not do private free roam battles, if you would like to battle us we do private gang matches (grab the bag, gang shootout) do to the spawn killing, and of recent rumors of hacking in private rooms.


Allies:
Bandit_Gang
LOCO-VARRIO
REGULATORS
Rivals:
MEXICAN_LOCOS
FEAR, CONFEDERATES
UnClAiMeD
Joining the posse
If you would like to join the "MARVEL" clan add me "MARVEL_T_H_O_R" or "MARVEL_H_U_L_K". We let people in by them showing us their loyalty, and maybe having a 1 on 1 battle with one of our clan members. You dont have to win, just show us your skills.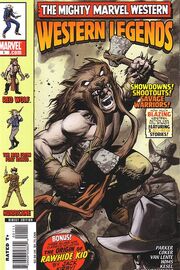 Members
Marvel_C_a_b_l_e
MARVEL-CPT-DIRTY
MARVEL_FKYCOUCH
MARVEL_SUPER_MAN
MARVEL_V_E_N_O_M
MARVEL_H_U_L_K
MARVEL_T_H_O_R
MARVEL_DEADPOOLX
MARVEL_SNAKE_EYE
MARVEL_B_L_U_N_T
MARVEL_ThRaShEr
MARVEL_theGAMBIT
MARVEL_Iron_Man
MARVEL_HAWKEYE
External links
Ad blocker interference detected!
Wikia is a free-to-use site that makes money from advertising. We have a modified experience for viewers using ad blockers

Wikia is not accessible if you've made further modifications. Remove the custom ad blocker rule(s) and the page will load as expected.