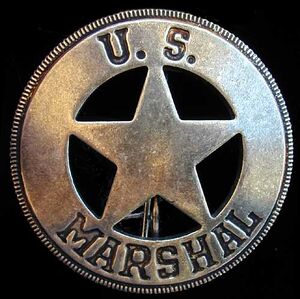 Mad Marshals is a Red Dead Redemption posse.
About the posse
the marshals of new austin we dont shoot unless fired upon first...were not ones to be messed with and we go after public enemys or people causing trouble in our districts
Joining the posse
earning all of our votes
Members
Leaders
Other members
Member 1 WILDWEST [tall trees]
Member 2 I Executis I [blackwater]
Member 3 GL RUBBER DUCK [armadillo]
Member 4 FrooT BooTeR x [Macfarlanes Ranch]
External links
Ad blocker interference detected!
Wikia is a free-to-use site that makes money from advertising. We have a modified experience for viewers using ad blockers

Wikia is not accessible if you've made further modifications. Remove the custom ad blocker rule(s) and the page will load as expected.