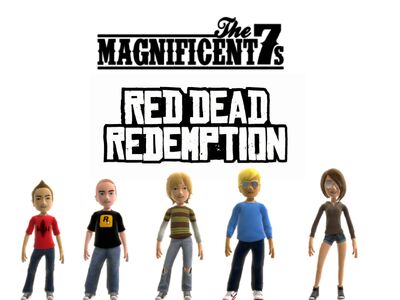 Magnificent Seven is a Posse on Xbox Live. It was founded by xXHead Sh0tzXx2 & SmYsChNitzeL.
About the posse
We are a free roam based posse started by a group of friends. The main goal of this posse is to have fun.
Joining the posse
contact xXHead Sh0tzXx2 or SmYsChNiTzeL on XBL
Members
Leaders
1st in command "Messiah of RDR" xXHead Sh0tzXx2
2nd in command "The Sexiest Man on Earth" SmYsChNiTzeL
Other members
"The Great One" Majortominspace
BlueBridedBri
DEATHASYS
Member 4
Member 5
External links
Ad blocker interference detected!
Wikia is a free-to-use site that makes money from advertising. We have a modified experience for viewers using ad blockers

Wikia is not accessible if you've made further modifications. Remove the custom ad blocker rule(s) and the page will load as expected.