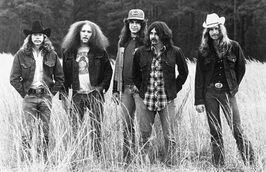 Mandem of the West is a legendary Red Dead Redemption syndicate.
About the posse
The Mandem consists of shady desperados, fiends and outlaws.
The Mandem only engages conflict with those who pose a threat.
The Mandem are a dangerous coalition, we advise you to stay away.
Joining the posse
The Mandem does not require assistance.
Mandem
KCIIMCR
jayg32
tugzee
UK R0YAL
ArabianSpinless
The Deansterrr
Think twice before you step to us and pick a fight.
External links
Ad blocker interference detected!
Wikia is a free-to-use site that makes money from advertising. We have a modified experience for viewers using ad blockers

Wikia is not accessible if you've made further modifications. Remove the custom ad blocker rule(s) and the page will load as expected.