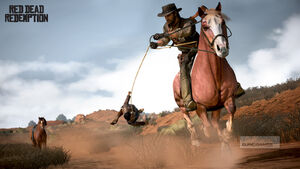 Mauser Massacre is a Red Dead Redemption posse.
About the posse
Mauser pistol's are our thing
Joining the posse
Only people that are willing to fight off five bears and ten cougars with a knife are allowed to join our posse.
Members
Leaders
Leader 1 A Hord of Arabs
Leader 2 URADOPTEDCHILD
Other members
Member 1 ADOPTED LAND
Member 2 AIRic8nine
Member 3XxTWEETYxBIRDxX etc.
External links