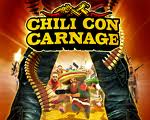 Mexican Mainstream is a Red Dead Redemption posse.
About the posse
A Group of freinds seshin it out on red dead redemption (XBL), Mainly to rank up and have as much fun as we possibly can whilst ranking up. So come join us, maybe have a cup of tea, the go pwn some noobs.
Joining the posse
YOU wanna join the posse, YOU think your good enough, sure why not, just message Unknownkiller32 or L85A2xXRawsonXx, we'll invite you, L85A2xXRawsonXx will come up with some crazy stuff and you'll be able to join if you can do it. You gotta be chilled out we dont want no serious ***** thats purely here to rank to legendary 5, rank 50. (Having a Mic would help)
Founders
UnknownKiller32
Hazbo213
COTTI666
ttfrank
L85A2xXRawsonXx
Leaders
UnknownKiller32
L85A2xXRawsonXx
Other members
Sgt MikeB
SOULJA 006
iHeyz
N/A
External links
Ad blocker interference detected!
Wikia is a free-to-use site that makes money from advertising. We have a modified experience for viewers using ad blockers

Wikia is not accessible if you've made further modifications. Remove the custom ad blocker rule(s) and the page will load as expected.