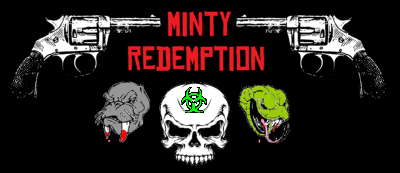 Minty Redemption is a Red Dead Redemption posse.
About the posse
We enjoy Gang Hideouts, Free Roaming, Hunting, and Online Gang Matches.
Joining the posse
Only members of the "minty" clan are permitted to join. You can change your gamertag if you are desperate to join- but only if we like you!
Members
Leaders
Other members
External links