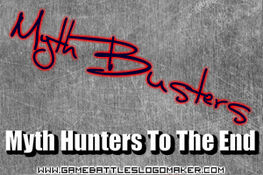 Myth Busters is a Red Dead Redemption posse.
About the posse
-WE PLAY ON XBOX 360-
We are a team that had started since GTA4, and we look at games in a whole new way. Instead of running and gunning (which can be fun) we bust the myths and secrets that Rockstar is holding out on us. We also make youtube videos: www.youtube.com/gtamaniac1497.
- Happy Myth Hunting
Joining the posse
You must have to think outside the box. Also, try to dig deep into the game and look up information if needed. Contact What is GB for more info
Members
Leaders
* What is GB
Other members
ii Purple Ghost
ii CoNCLuZiioNz
ii Blue Ghost
External links