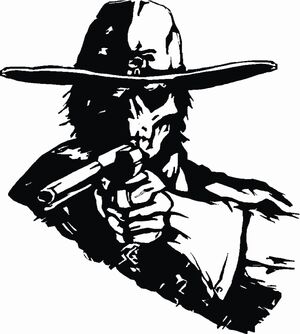 NB SQUAD is a Red Dead Redemption posse.
About the posse (xbox 360 only) Nb squad stand for nasty boyz squad out hideouts are theives landing blackwater talltrees and chiconay your character cant be american army or lawmen it wud be beter if you were a criminal, dutches gang, mexicans, or rebeldes you cant use the same character as another person tho but prety much we coo and if u smoke treez ur automaticly in fasho wen everyone get a high enough level you either have to ride a super bull or a buffalo
Joining the posse Joining the posse-to get in you have to kill a bear with a knife then get jumped in for 40 secs then get set on fire n live you also got be down 4 watever yadada and you have to be over lvl 20 nd if u smoke treez ur in fasho
Members
Leaders
Other members
ledgendaryb rock
gunslanger15
flyflyboy27 and alot more but im to lazy to put it
External links
Ad blocker interference detected!
Wikia is a free-to-use site that makes money from advertising. We have a modified experience for viewers using ad blockers

Wikia is not accessible if you've made further modifications. Remove the custom ad blocker rule(s) and the page will load as expected.